I was interviewed about D.H. Lawrence for a 48-minute Sky Arts documentary (with Odyssey Television) about D.H. Lawrence in general, but with a particular concentration on the Lady Chatterley's Lover trial, and on the subject of sex.
It was conceived and directed by Adrian Munsey. The other academic interviewees were Santanu Das, David Ellis, Andrew Harrison and Hugh Stevens. The narrators were Stella Gonet and Sam Marks.
The programme was broadcast on Sky Arts/Freeview on March 4th 2021. My first appearance is at around 7 minutes, after which I appear from time to time until the end.
It may be watched here: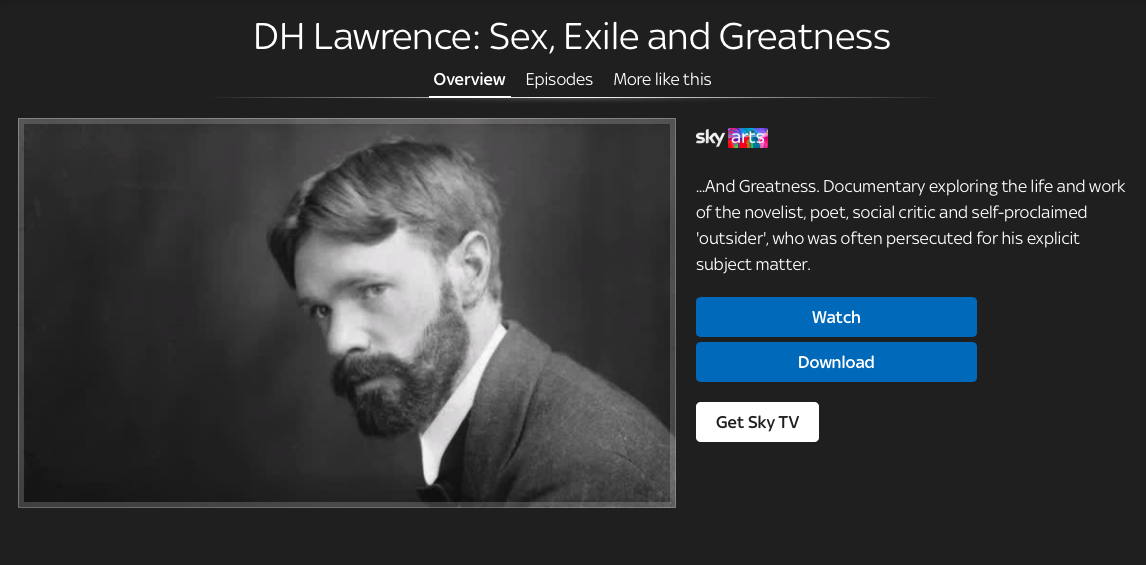 An associated article by James Marriott, for which I was interviewed, appeared in The Times on March 3rd 2021: