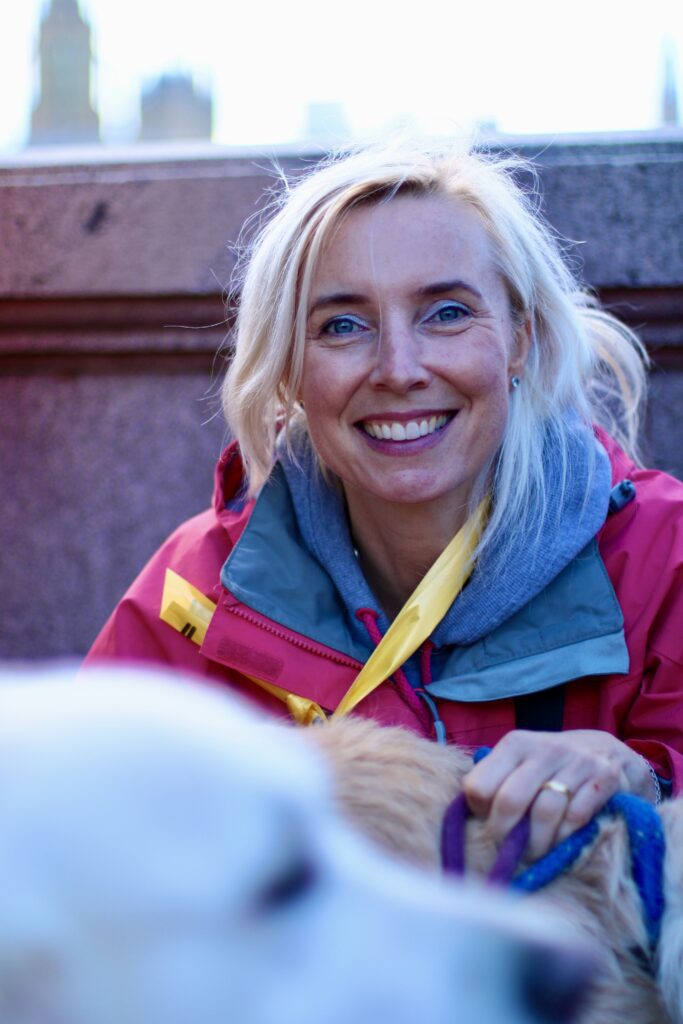 I am an English academic and writer specialising in literature of the last two centuries. Half German, national exclusivity does not come naturally to me, and I have a strong interest in comparativism — especially Anglo-Russian cultural relations from the nineteenth century to now. Please enjoy visiting this site.
My academic position is as Associate Professor in English at Northeastern University London in London, where I was the founder Head of English Faculty (2012-2023), and led the writing of its BA English degree. I am currently Director of the Graduate Research School. I am a Senior Fellow of the Higher Education Academy, and am currently External Examiner for English at Edinburgh Napier University and Blackburn University Centre.
I took a BA in English Literature at Gonville and Caius College, Cambridge, then an MSc in Russian and Post-Soviet Studies at the London School of Economics. I lived in New York and Moscow, and learned Spanish and Russian, before returning to literary academia with an MA in Comparative Literature at University College London, and a PhD at Caius College Cambridge as an Anglo-Russian comparatist.
I taught English at the Universities of Cambridge, Oxford, and Greenwich, before starting in my current position in London in 2012.
The book based on my PhD, The Art of Comparison: How Novels and Critics Compare (London: Legenda, 2011), draws conclusions about comparative literature and comparison per se by comparing how three major novels (Daniel Deronda, Anna Karenina, and Women in Love) invite comparisons between their two main plots.
My main area of interest is the novel 1870 to 1930, and my specialist authors are D.H. Lawrence (I am Vice-President of the D.H. Lawrence Society, was Executive Director of the 2017 14th International D.H. Lawrence Conference in London, and have co-edited The Edinburgh Companion to D.H. Lawrence and the Arts with Susan Reid) – and George Eliot (I co-edited a book on The Reception of George Eliot in Europe with Elinor Shaffer).
I have spoken about DH Lawrence, and other literary matters, on Radio 4, BBC2, Sky Arts, ARTE. I was script consultant for the 2015 BBC1 adaptation of Lady Chatterley's Lover, and in 2013 co-presented the BBC2 Culture Show special 'D.H. Lawrence: a Journey without Shame' with Geoff Dyer, for which we crossed the Alps together.
I also have interests in modern British fiction, twentieth century drama, torture in literature, veganism and literature, narratology, and Anglophone Nigerian and Caribbean literature (I visited Nigeria and Trinidad, and interviewed Derek Walcott). I have maternal German, and decent Russian, French and Spanish.
I am a reader for publishers including Routledge and Palgrave Macmillan, journals including Studies in the Novel and Literature Compass, and am on the editorial board of Journal of DH Lawrence Studies and of Footpath (a Russian journal of English literature). In London I run the Lawrence London Group, which meets monthly as a South-of-England extension of the operations of the D.H. Lawrence Society.
I Tweet, as @NeoLawrencian, on news related to D.H. Lawrence, on other literary matters, and on political matters, including contemporary Anglo-Russian relations, and US imperialism. For further information, please see the links below.
Upcoming Events
2nd December 2023, 'Survival and Exile: Richard Aldington's response to his war'
Co-organiser of conference for the centenary of the publication of Aldington's 'Exile and Other Poems'. The conference celebrates a new edition by the Renard Press, ed. and annotated by Elizabeth Vandiver and Vivien Whelpton. This is the first UK conference devoted to the first world war poet and novelist Aldington since 1986. Its focus is the aftermath of war.