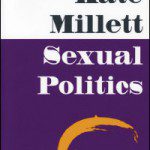 This 1000-word piece was written for 'Dawn of the Unread' – http://www.dawnoftheunread.com/issue00-01.html – a multi-part digital graphic novel aimed at younger teens, celebrating Nottingham's literary history.
To quote creators James Walker & Co: 'Our concept is: If the dead go unread, there's gonna be some trouble. Literary figures from Nottingham's past return from the grave in search of the one thing that can keep their memories alive…boooks. It was created partly as a reaction to independent bookshops falling below 1,000 in February and the recent cuts faced by libraries.'
A recent instalment is on D.H. Lawrence.
Drawn by Hunt Emerson and written by Kevin Jackson, it includes the following hyperlink-embedded essays, as well as my own:
Hunt Emerson (Lawrence and comics)
Billy Ivory (Adaptations for screen),
Robert Shore (Lady Chatterley's Trial)
Jeremy Hague (Lawrence and the University).
Eastwood (DH Lawrence Society)
Kevin Jackson (Travel and being grumpy)
Wayne Burrows (Why you have to read Out of Sheer Rage)